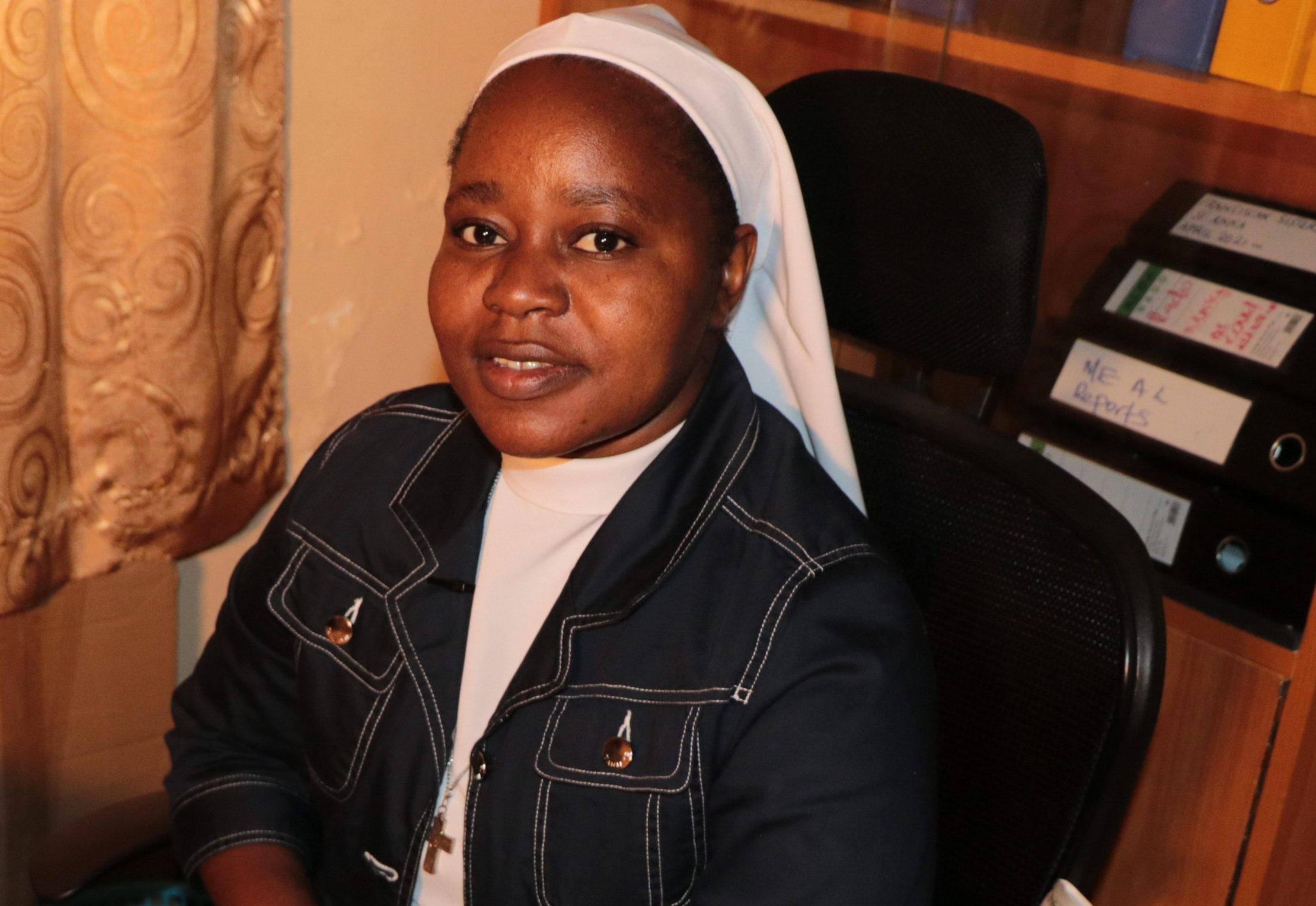 SR. JOYCE NYAGUCHA
AOSK-SCORE ECD PROGRAM MANAGER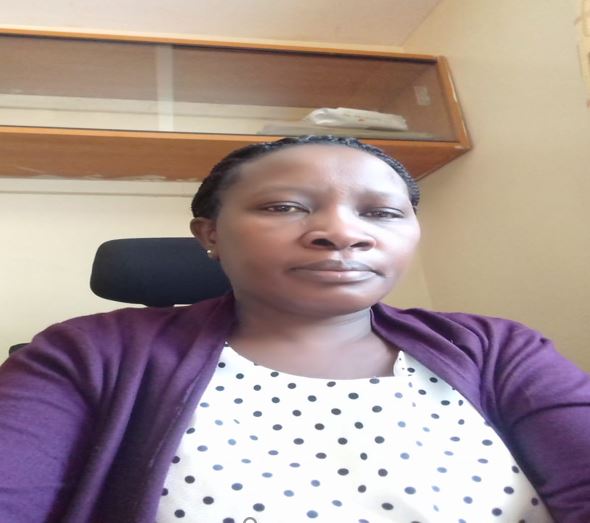 Ms. CHRISTINE NGUNA
AOSK-SCORE ECD PROJECT OFFICER
AOSK SCORE ECD is a project that started in 2017. It is funded by Conrad Hilton through Catholic relief services. The project targets children in their first 1000 days in life. The goal of the project is that children under in Kenya thrive in a sustainable culture of care and support. It has two main objectives: Children under two attain age developmental milestone and sister organizations sustain ECD activities at national and sub-national levels. The project uses the nurturing care framework platform on early stimulation, safety and security, opportunities in early learning, nutrition, and health. The Association trains sisters who reach out to the caregivers with messages in key WASH and infant and young child feeding behaviors, key health care seeking behavior, adoption of key early stimulation
and positive parenting behavior by pregnant and lactating women and primary caregivers. The Association also trains the sister congregations on resources, financial and human resource mobilization and management. Finally there is networking and advocacy for high quality ECD programs. All this is to
assist sisters assume ownership of ECD services.
about
SCORE ECD is a collaborative project of AOSK and CRS which aims at enhancing Sisters' capacities to positively impact the lives of the children they serve, and to be better positioned to continue and expand quality Early Child Development interventions in the future. AOSK coordinates the project across 9 Congregations.
Goal
Children under two (CU2) in Kenya, Malawi and Zambia thrive in a sustainable culture and support.
Strategic Objectives
To demonstrate attainment of age appropriate developmental milestones by 2021 Sister organization influences ECD leaders at sub- national and national levels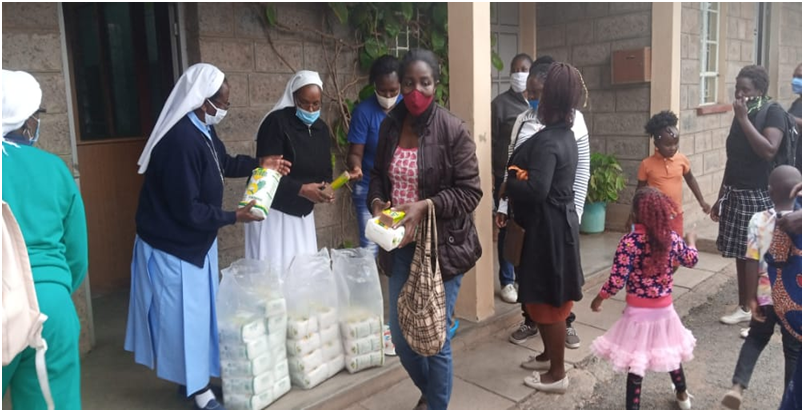 Sisters reaching out to needy families with food staffs during this challenging period of the COVID 19 pandemic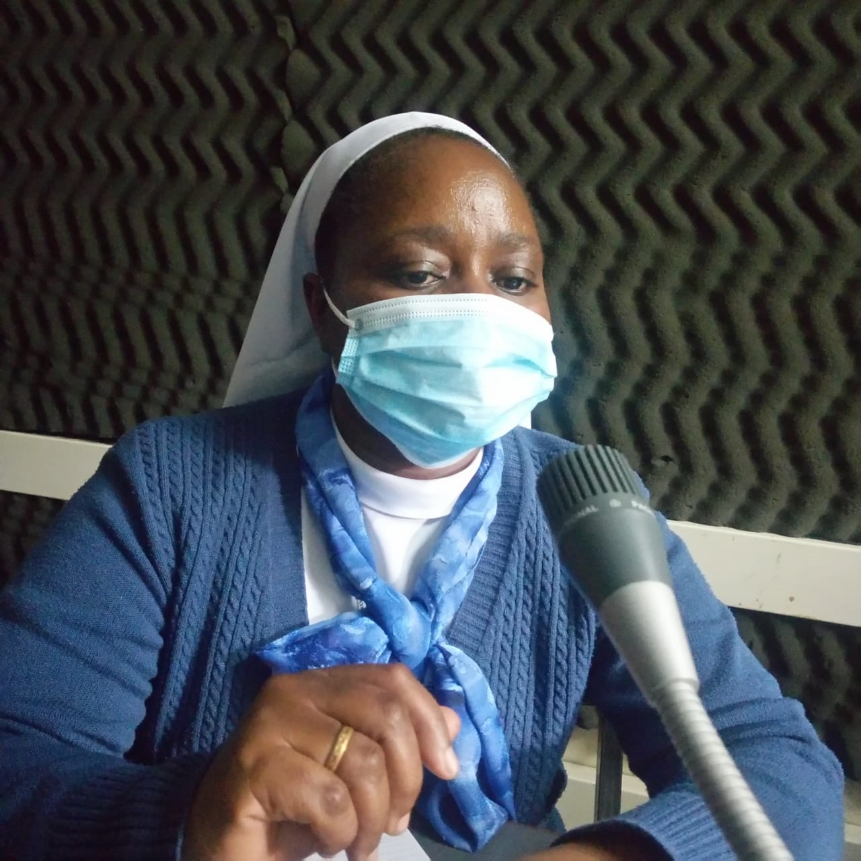 Sr. Joyce Nyagucha the AOSK SCORE ECD Coordinator reaching out to the public with messages on child care during COVID 19 at Radio Waumini together with SCORE ECD CRS and ACWECA Coordinators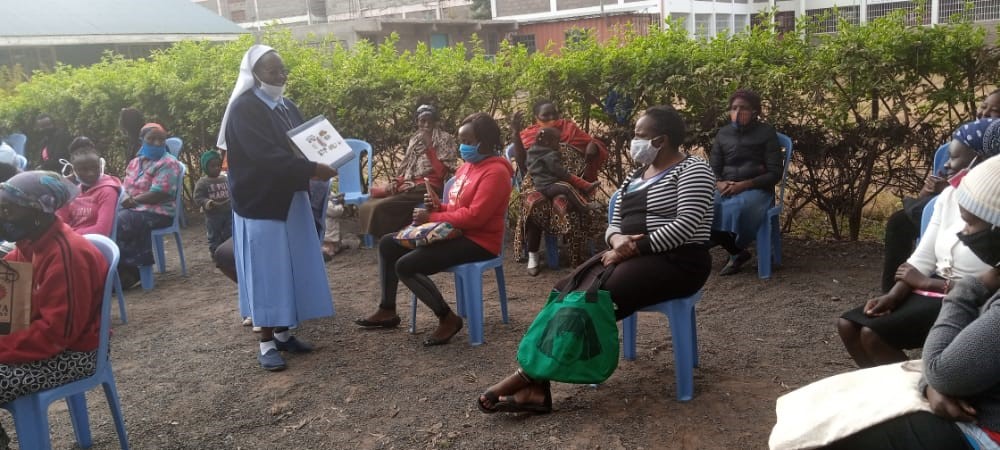 Sr. Christine a master trainer reaches out to caregivers with messages on the importance of proper nutrition to help fight COVID 19. (Sr. Catherine)